Gato Preto
Skip&Die
Prace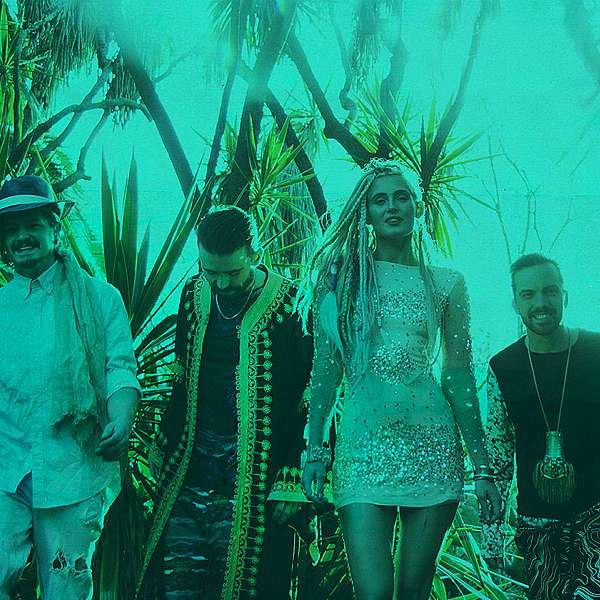 Gato Preto
Gato Preto travels through time and bass in a hypersonic beat-machine, always on the hunt for new grooves. Some call their sound Future Kuduro and Global Bass Music, others simply enjoy something very unique. Unique is what they are live: futuristic outfits combined with Gata jumping the stage, rhyming, singing and playing the drums - this is what lets them travel many places in Europe and even South Africa.
SKIP&DIE
Welcome to the dual natures that exist within the SKIP&DIE universe; filled with cosmic psychedelia, metamorphic body shaking, socio-political undertones and an infinite opposition to the status quo. Genre-blending dub with digital cumbia, kwaito with ghettotech rap, punk with baile funk and afrofuturistic beats, SKIP&DIE's liveshow is set to start a riot in any (urban) jungle. For the third time Pllek welcomes Jori Collignon (keys and FX) Catarina Aimée Dahms aka Cata Pirata (artist & vocalist), Gino Bombrini (percussion/guitar) and Daniel Rose (sitar/guitar/sas).
Prace
You could call him a composer, music-producer, pianist or a deejay. He has roots in Hip-Hop culture, Jazz, Latin, Electronic genres and studied Indian and Arabic music. His style is like a mosaic. Taking the best from a lot of different cultures to show the beauty of the world. Latin rhythms combined with a Dub-style bassline, electronic sounds combined with organic elements. He named his music Dubnova, as Dub and Latin are core elements of his signature.