ADE 2017
ZZK RECORDS
Nicola Cruz (LIVE) | MITÚ (LIVE) | AND MORE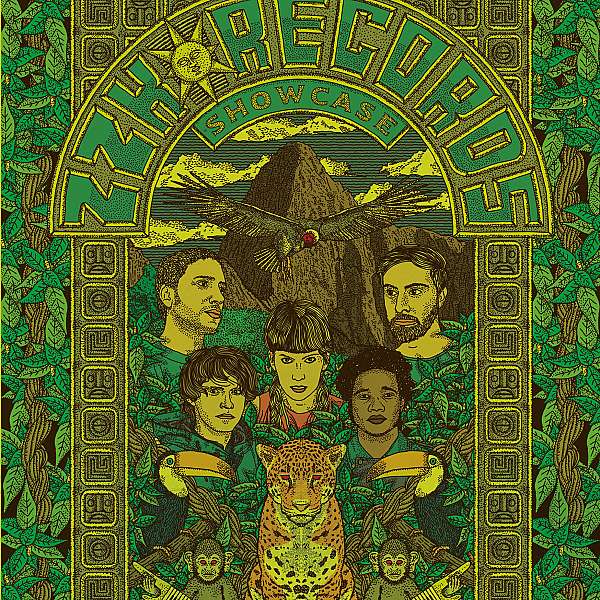 Pllek Live Stage & ZZK Records present:
A Night Of Cutting Edge LatAm Sounds

Latin America is a breeding ground for innovation and experimentation. Where else do you get the mash-up of indigenous, African and European cultures exploding with such raw energy?
ZZK Records has been at the forefront of this 21st-century electronic renaissance for nearly a decade, consistently setting the bar for what's next. In the context of their upcoming 10th anniversary in 2018, the label is bringing some of its most genre bending artists from 3 different countries: Nicola Cruz and Mateo Kingman from Ecuador, Mitú from Colombia, Uji from Argentina and Dat Garcia from Argentina.
On Sunday, October 22nd, Latin America's premier independent electronic label is showcasing at ADE for the 1st time ever at Pllek.
- - -
Nicola Cruz
Nicola Cruz is an electronic producer, musician and DJ. His music is deeply rhythmic without losing the melody, and even though it is formed in collaboration with artists from different times and spaces, it remains personal and intimate.
Mitu
Mitú is the electronic music duo of Julian Salazar (ex-guitarist of Bogota's psychedelic cumbia band Bomba Estereo) and Franklin Tejedor (a master percussionist of Palenque's great rhythmic traditions). The analogue electro sounds are generated live - without the use of pre-programmed sequences from a computer, giving the musicians space for spontaneous interaction with each other and the audience. "We start with the drums and everybody connects with what we are doing. From then on nobody sits down. We don't look back, we go forward, like a horse" ~ Tejedor.
Mateo Kingman
Mateo Kingman, 25, is a singer-songwriter of Ecuadorian Amazonian music that fuses traditional Latin American sounds with hip-hop, rock, and pop. Respira, his debut album, is an energy overload that sings of biodiversity, sketching natural landscapes of magic and water colors.
Dat Garcia
In 2013, Dat Garcia immersed herself in digital music. Opening up a world of tools and flirting with the idea that styles ranging from chacarera to trip hop, sounds of synths, charango and flutes, could all be mixed together. Her powerful music is composed with lyrics that invite the listener into her world and a groove in which the timeless Latino folklore gene persists.
Uji
Uji (Luis Maurette) is an electronic producer and musician born in Buenos Aires, Argentina. Uji's music is meant for the dance floor, and has roots in indigenous, folkloric and African music and borrows from the aesthetics and sound design of electronic music.

UMOJA
The sunshine duo from the rainy Netherlands, Umoja, is an organic evolution between two humble groove aficionados whose paths crossed over half a decade ago. They are dedicated to combine electronic productions with a perfect understanding of world rhythms. Their music presents an expression of their love for experimentation with African, South American and exotic traditions.