ADE 2017
ASPIRATIONS
Phil Mison (DJ) | Tako (DJ) | AND MORE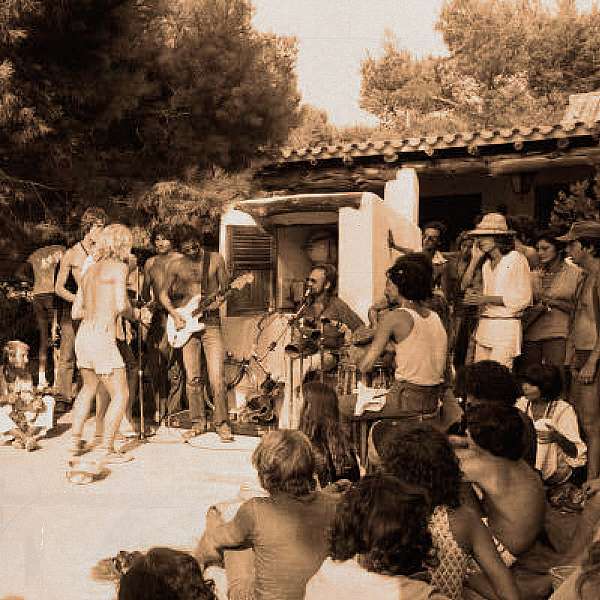 Pllek Live Stage & Aspirations present:
A Night to Celebrate The Sound of Summer
Hot on the heels of our annual Balearic Special summer events, Aspirations is once again teaming up with Pllek for a special ADE edition. Together, we will bring you a night of unique Balearic sounds, w/ Phil Mison, Tako Reyenga, Rutters & Marcelo Umana and a special live performance.
The Balearic beat was named for its popularity among the European nightclubs and beach rave parties that evolved in the mid 1980's on the Balearic island of Ibiza. We've been in love with the sun-drenched Balearic sound for quite some time and can't wait to share this love with you at Pllek's beautiful and brand new stage: Pllek Live Stage.
- - -

Phil Mison | bit.ly/ADE_PLS_PhilMison
Phil Mison is a London based DJ, composer and music producer who releases solo work under the name of Cantoma. Influenced by listening to legendary chill out DJ Jose Padilla, Phil started his DJ career at London's Milk Bar in 1991, playing chilled Balearic warm up sets. A chance meeting there with Jose would lead to a two year residency at Ibiza's Cafe Del Mar, sound tracking a thousand sunsets with his vast collection of sun kissed records. It was his sets there that led him to playat Full Circle, Bugged Out and to become Leftfield's tour DJ.
Tako | bit.ly/ADE_PLS_Tako
Co-owner of Red Light Records store and probably Amsterdam's ultimate digger and music connoisseur. This under the radar DJ and his store are for many peers an endless source of inspiration and amazement.
Marcelo Umana | bit.ly/ADE_PLS_MarceloUmana
Marcelo Umana takes you on a funky trip through the world, with his international rhythms and melodies. In his home country, Umana was a key figure of the 90's Chilean electronic music movement, playing alongside Ricardo Villalobos and Luciano long before both departed for international stardom. For the last four years he has been the resident DJ of Pllek.
Rutters
Rutters is an Aspirations resident. Aspirations is an events agency sharing and celebrating quality house music in Amsterdam and beyond. The Aspirations sound is about finding the right balance between an underground sound and accessible warm house music.
- - -
During Amsterdam Dance Event 2017, Pllek Live Stage presents four nights of live electronic dance music. Producers, DJs and live bands will come together to highlight ADE's 'other side', focusing on live electronic music with an edgy and alternative sound. The program offers local and international collaborations with Club Sehnsucht, Nightcare, Aspirations and ZZK Records.
Pllek Live Stage is Pllek's new monthly concept for curious music lovers. Every first Thursday we present two unique live bands underscored by daring DJ sets. An energetic, unexpected and exotic trip through non-Western music genres and contemporary electronics, Pllek Live Stage is a night of discovery.